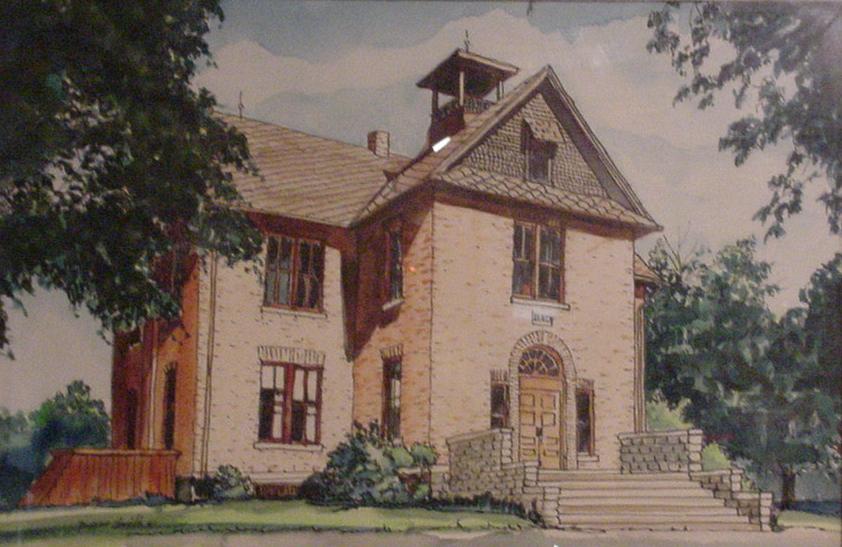 About Us

Thanks to everyone's tireless restoration efforts, The Cedarville Area Historical Society moved into its new home, the 1889 Cedarville School, in May 2005. It is located on Second Street west of Mill Street, at the top of the hill.
Established in 1975, the historical society contains a permanent exhibit about Jane Addams's early years in Cedarville and has many artifacts from the period before she moved to Chicago to establish Hull-House with her friend Ellen Gates Starr. The museum also features a changing exhibit.
Museum Hours
May 1 through October 31
Saturday and Sunday
1 p.m. to 4 p.m.
or by appointment by
calling 815-563-4485
Admission free to members of Cedarville Historical Society
$2 for non-members over 12
Research Center open weekends 1 to 4 p.m. May through October
or by appointment by calling 815-563-4485 or 815-563-4202
Cedarville Area Historical Society
P.O. Box 336
Cedarville, Il. 61013
Phone: 815-563-4202
Annual membership is $15 for an individual and $25 for a family

The historical society is recognized as a non-profit organization by Illinois and the U.S. government and as such has been designated as eligible to receive tax deductible gifts under the IRS tax code regulation 501 ( c ) ( 3 ).