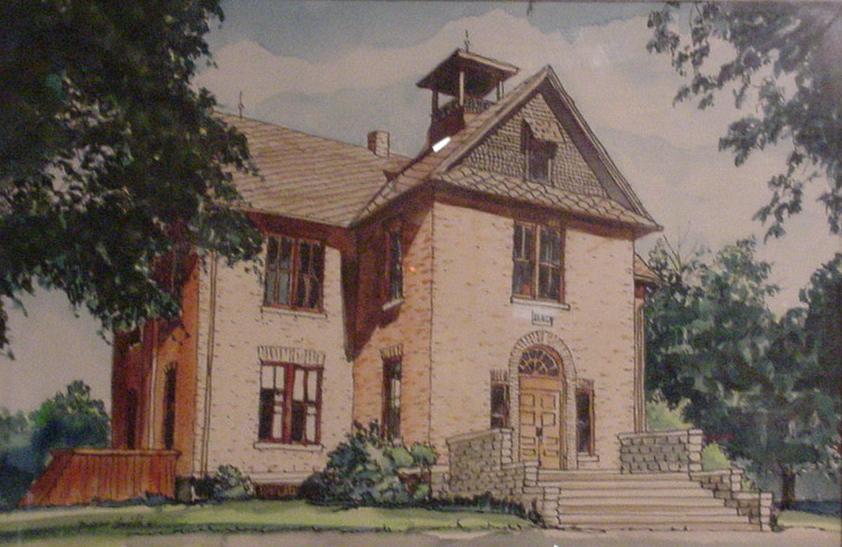 Store
The Museum Gift Shop is open during the Museum's regular open hours. During the summer (May thru October) it is open Saturday and Sunday, from 1 p.m. to 4 p.m. or by appointment by calling 815-563-4202. The Museum Gift Shop is also open at all special events, private tours, and by special appointment.
All Gift Shop items can be shipped anywhere in the United States. Print out an order form (click here) for shipping and handling charges.
Call the Director at 815-563-4202 or send an e-mail with general questions about the Museum or specific questions on Gift Shop items.
Funds from all Museum Gift Shop purchases are used for museum operational expense, exhibit costs, special event costs and collection maintenance expenses. Thank you for your support!
Books
Books are in alphabetical order by title.
TITLE

DESCRIPTION

PRICE

1858 – 1878 Letters of the Barber-Patten-Richart-Moses Families




This 158 page book contains photos and the transcriptions of 64 letters exchanged over a 20-year-period by members of four prominent Cedarville families and the memoirs of one of the letter writers.

$18.00

An Intimate Look at Emanuel Haldeman-Julius




This 22 page essay reprinted from the Winter 1981-82 "Little Balkan Review" of Kansas was written by Sue Haldeman-Julius, second wife of the man whose first marriage was to Marcet Haldeman-Julius, niece of Jane Addams, and well-known writer of the 1920's through 1940's.

Emanuel is best remembered as a successful publisher of what were known as "The Little Blue Books."
$5.00

Cedarville's Jane Addams: Her Early Influences





This extremely well-researched 44 page book by the late Ronald Beam of Cedarville with updates by Paul Fry, a man who knew Miss Addams, is a must for everyone who wants to know about the first eighteen years of this woman who founded Hull House and who won the Nobel peace prize.

$14.00
Generous Spirit:

The Life of Mary Fry



Cedarville's 12-year-old Mary Fry was "adopted" in 1889 by the step-mother of Jane Addams.

Mary, who never married, remained a part of the Addams family until she died in 1952 at the age of 75.

Paul Fry, one of Mary's nephews, in 1991 wrote this wonderful 160 page biography of his aunt.

Included are numerous never-before-published insights into the life of Jane Addams and her family.
$22.00
It Seems Like Only Yesterday (Volume I)


Humorous tales of life in Cedarville in the 1930's as told by the late LeRoy Wilson.

These 13 short articles originally appeared in the monthly newsletter of the Cedarville Area Historical Society.
$9.00
It Seems Like Only Yesterday (Volume II)


More humorous tales of life in Cedarville seventy years ago by LeRoy Wilson.

$9.00

Marcet Haldeman-Julius Essays

Jane Addams' niece Marcet was a prolific writer who was privileged to know many people during her life.

Here is a collection of

essays by her that were published in 1936 by the firm owned by her husband Emanuel.

Included are essays on Jane Addams, the mother and step-mother of Miss Addams, Upton Sinclair, the Scopes trial and Clarence Darrow.

82 pages
$9.00

The Eliza and Sophia Clingman Letters

These sister-to-sister letters were written in 1866 and 1867, a year after the Civil War,

when Sophia, 16, attended Rockford (Il.) Female Seminary with two of Jane Addams' sisters and Eliza, 28, lived on the Cedarville family farm taking care of her widowed mother.

The 160 pages of transcribed and original letters are filled with day-to-day activities and advice exchanged by these pioneer women.
$25.00